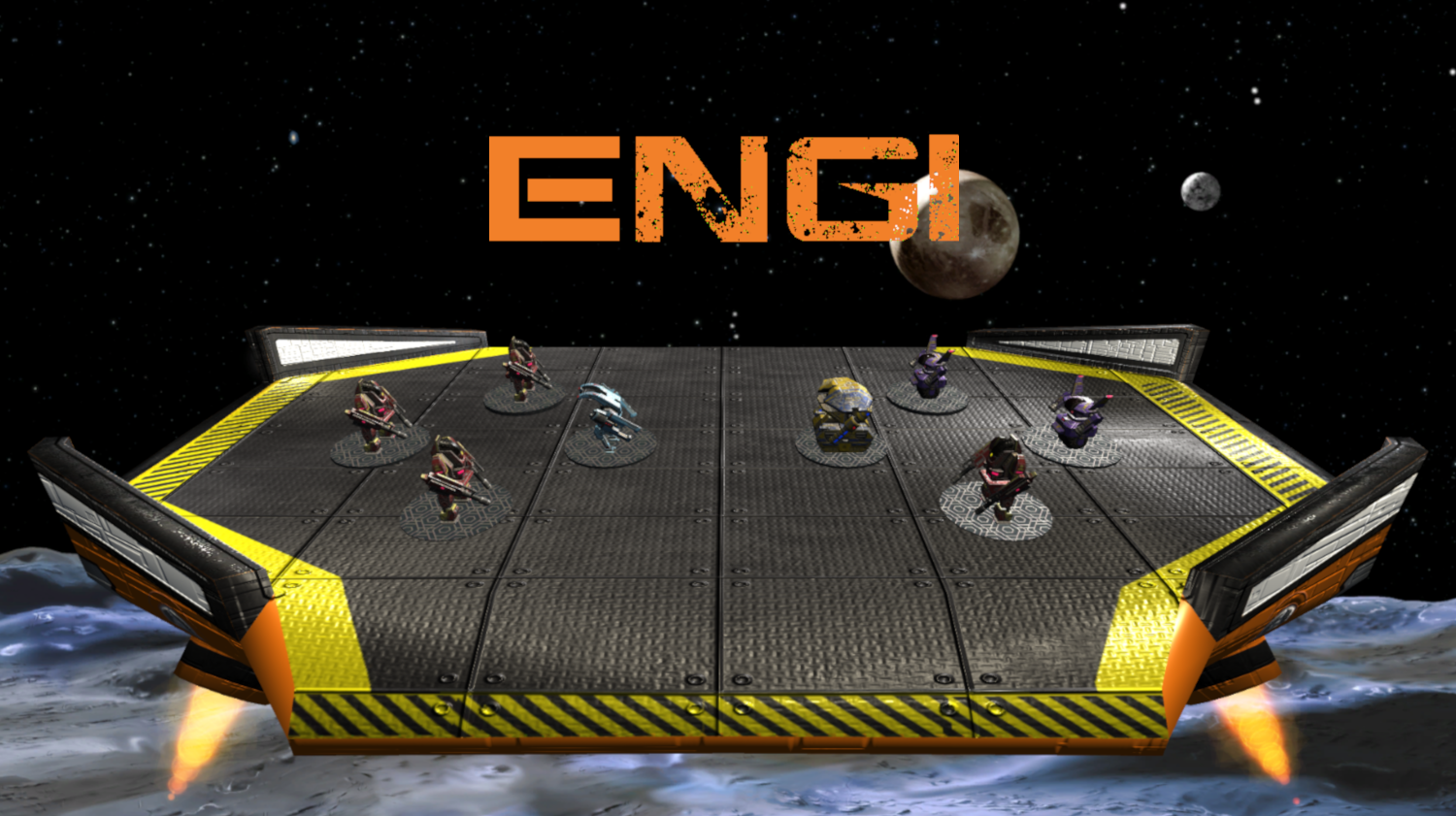 Engi
Release 0.12: PreBattle Rework
---
Major Features

PreBattle Rework

PreBattle now takes place on a UI instead of the battle field.
It's now possible to mouse-over the Bot's Techs and Protocols before combat to see what they have.
There are now assigned slots. In 3s there is one Free Slot anyone can use.

New Effect: Weakness

Weakness makes a Bot have 10% less accuracy and evasion.
If an ability consumes Weakness, the Weakness will be "exploited" for a burst of damage.
The damage portion of Weakness stacks.

New Tech: Physical

Piercing Shot (Physical) Medium damage + stun
Assault (Physical) Medium damage + weakness
Whirlwind (Physical) Low AOE Damage + weakness, consumes stun for damage boost
Opportunity (Physical) Low damage, consumes Weakness for a damage boost

New Mods

Effect Duration
Effect Accuracy
Effect Potency

New Patches

Self Buff Effect
Self Buff Effect Duration
Self Buff Effect Intensity
Self Buff Effect Accuracy

Other Changes

Buffed spawn rates of Epics and Legendaries. Not like they're gonna drop anyways.
Protocols are actually worth Data now when you find one you already have.
Buffed Healing values across the board
The "Open Offers" button now shows up on the Main Menu but only when you have an offer on one of your Auctions.
The client now has a version check to make sure you're up-to-date and prevent false bug reports.
There is now a Ready Check system when starting an Expedition/Arena match while in a Party.
Added some conversational popups a few times early game for some story/help.